Below is an excerpt of Hong Kong PropTech Association Chairman Ms. Vivian Chan's latest interview with Jumpstart Media:

Hong Kong PropTech Association Launches to Connect Technology with Real Estate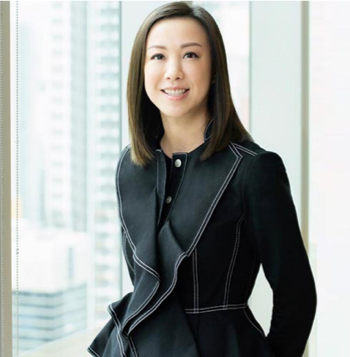 ***
The COVID pandemic served as a catalyst for not only behavior changes but also enterprise transformation. It accelerated the adoption of technologies by several years, highlighting the need for businesses to embrace technology to stay competitive.
One industry where technology is quietly making great strides is real estate. The increasing adoption of the IoT (Internet of Things), AI (Artificial Intelligence), Machine Learning, Data Analytics, Robotics and Automation has not only improved and transformed the way properties are designed, built, and managed in this digital era, but also how people view, buy, rent, or reside amid the digital economy boom globally.
"Technology has been crucial to fuel productivity in the economy, as we witnessed in many other industries from consumer sectors to banking. However, the pace of innovation in the property and related sectors has been relatively quiet," says Hong Kong PropTech Association Chairman Ms. Vivian Chan in her latest interview
with Jumpstart.
"One may relate the real estate businesses mostly to buildings and bricks, but in fact, the property sector is closely related to a wide range of other sectors including many of our daily activities from a workplace, to a retail shopping outlet, a transportation station, and of course our homes," says Chan. Given its all-encompassing nature, there is plenty of room for innovation in this space. From startups that offer
predictive inspection system
to
smart home IoT
and
geospacial analytics
to others still that use
AI for construction site safety
, advancements in real estate seem to hover just inches from realization.
The most important technology applications in real estate, according to Chan, fall under three pillars:
The first, she says, revolves around the use of big data in smart cities. "With the increasing availability of data and computing power, I think we can expect more data analytics-driven applications – from urban planning, to construction tech, to smart retail," she says.
The second falls under the applications of

Internet of Things (IoT)

and ergonomics in improving working environments in offices and co-working spaces. Examples of this, Chan says, include smart home devices and tenant management systems for collaborative spaces.
The last pillar focuses on sustainability and the green economy – something Chan says is a key global mission for the property industry. "In Hong Kong, about two-thirds of carbon emissions come from electricity generation and buildings account for about 90% of the electricity consumption," she explains. "Therefore, there is tremendous potential to improve energy efficiency in buildings, and we definitely look forward to innovations and homegrown role models in this space."
"Rome was not built in one day, and we know it takes time to innovate and transform the status quo," says Chan. "I see the needs, especially with growing complexity in this industry, and I hope to contribute my share to this industry, to Hong Kong." In its mission to try and bridge this gap, HKPTA plans to increase awareness and adoption of technology applications in property, and also facilitate more communication between stakeholders in the property space, including tech startups and investors.