It all started in the 2018 Beijing Hackathon when the JLL valuation team in China decided to make a change. "Our vision is to provide a data intelligent, efficient, and independent valuation enablement tool for investors, developers, brokers, valuers, and trusted by the market", said Sylvia Lau, Head of Valuation Advisory Services, Greater China at JLL.
Re-shaping the China Valuation Business
Developers, investors, brokers and valuers need to work together efficiently and seamlessly and save more time for making high-value decisions. The concept is to combine data, valuer expertise, and technology to digitize the entire valuation process and to empower better decision-making and better valuations.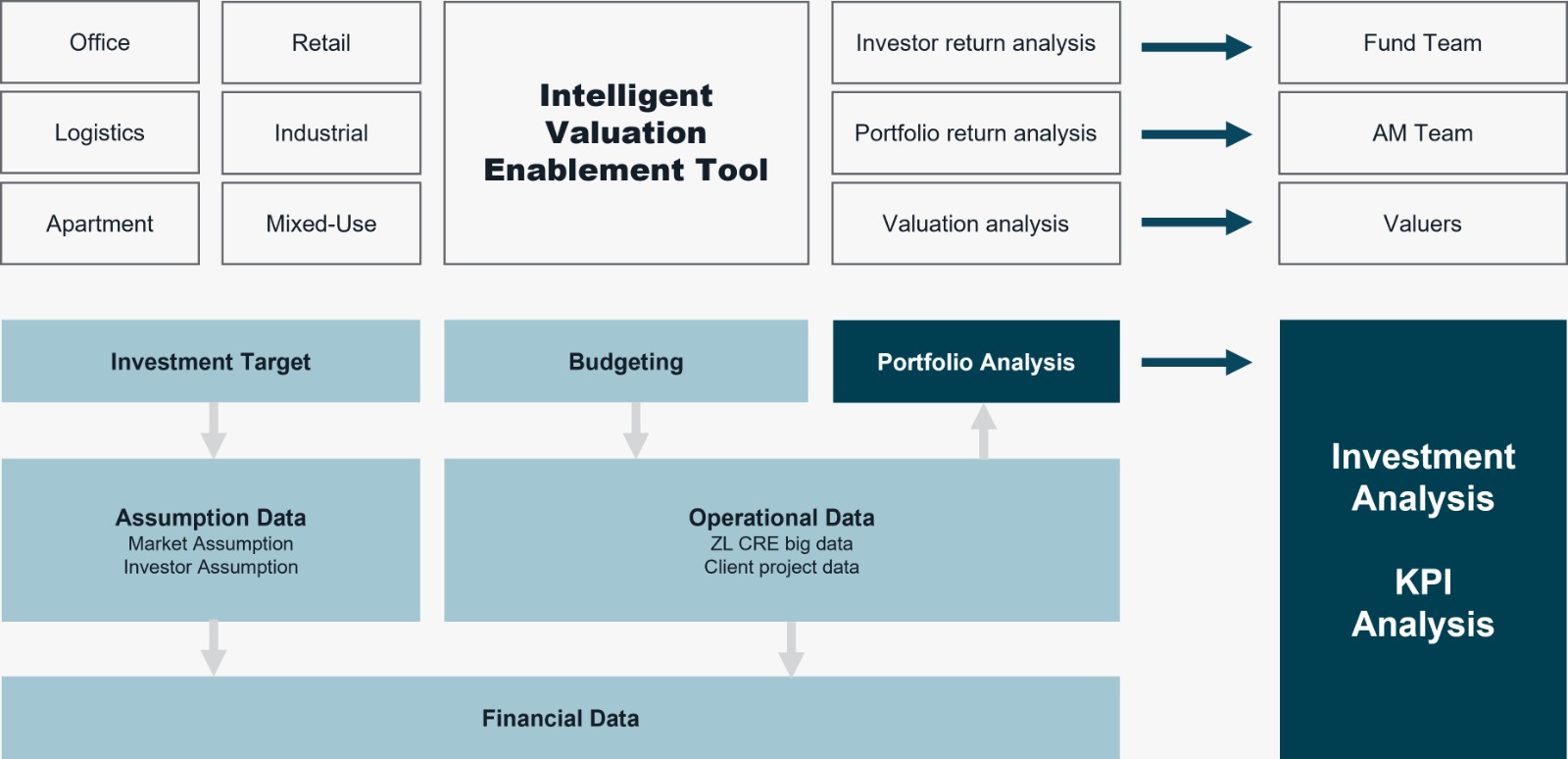 Full valuation management cycle digital solution
3 Stages of transformation
There were four planned steps to build an advanced valuation modelling solution with three stages of transformation.
Step 1: Build database, establish data sustainability, data security, and maintenance infrastructure.
Step 2: Build standardized m odelling and cashflow forecasting tool.
Step 3: Embed Logistics data into m odelling to empower logistics valuation.
Step 4: Embed expanding to office and retail sector.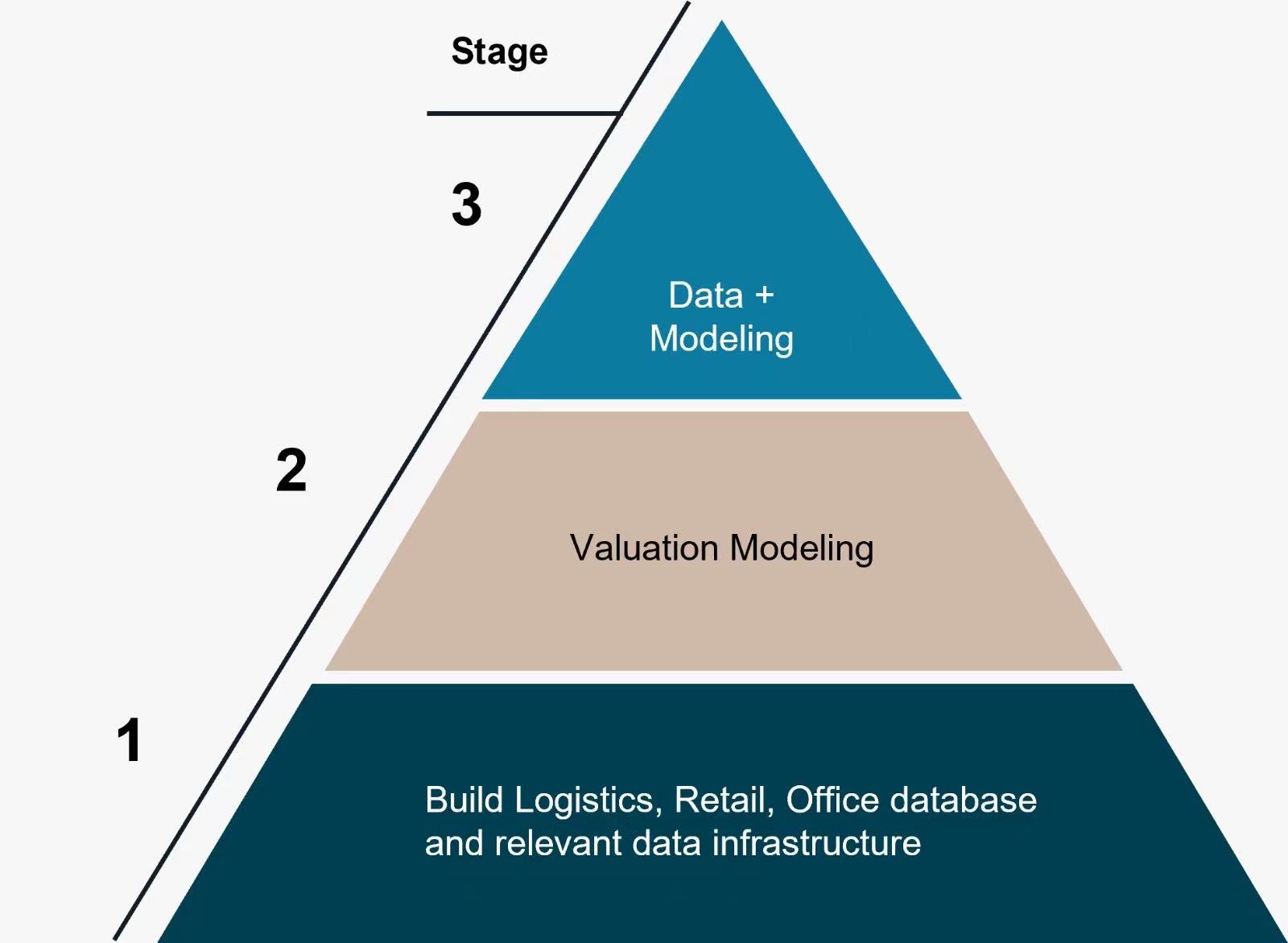 3 Stages of transformation
Introduction of Zhenliang
Here comes the creation of Zhenliang, a commercial real estate valuation platform with four distinct features.
Industry Standard valuation modelling: Detailed cash flow forecasts and stress test with different market assumptions, creating full commercial property valuations.
Access anywhere, any place: A cloud-based platform that users do not need to install software and can log in to use from any browser.
All in one platform: Combines portfolio management and valuation in a single platform where users can access all set of information as wish.
CRE big data solution: Combines valuation and CRE big data and visualizes the surrounding facilities and geography situation of the target property.
The Zhenliang Ecosystem, through an interconnected, inter-driven strategy, focuses on leading corporations for long term engagement. It is a data-driven intelligent valuation and consulting services that meets the full range of corporate investment analysis, valuation management, and data needs.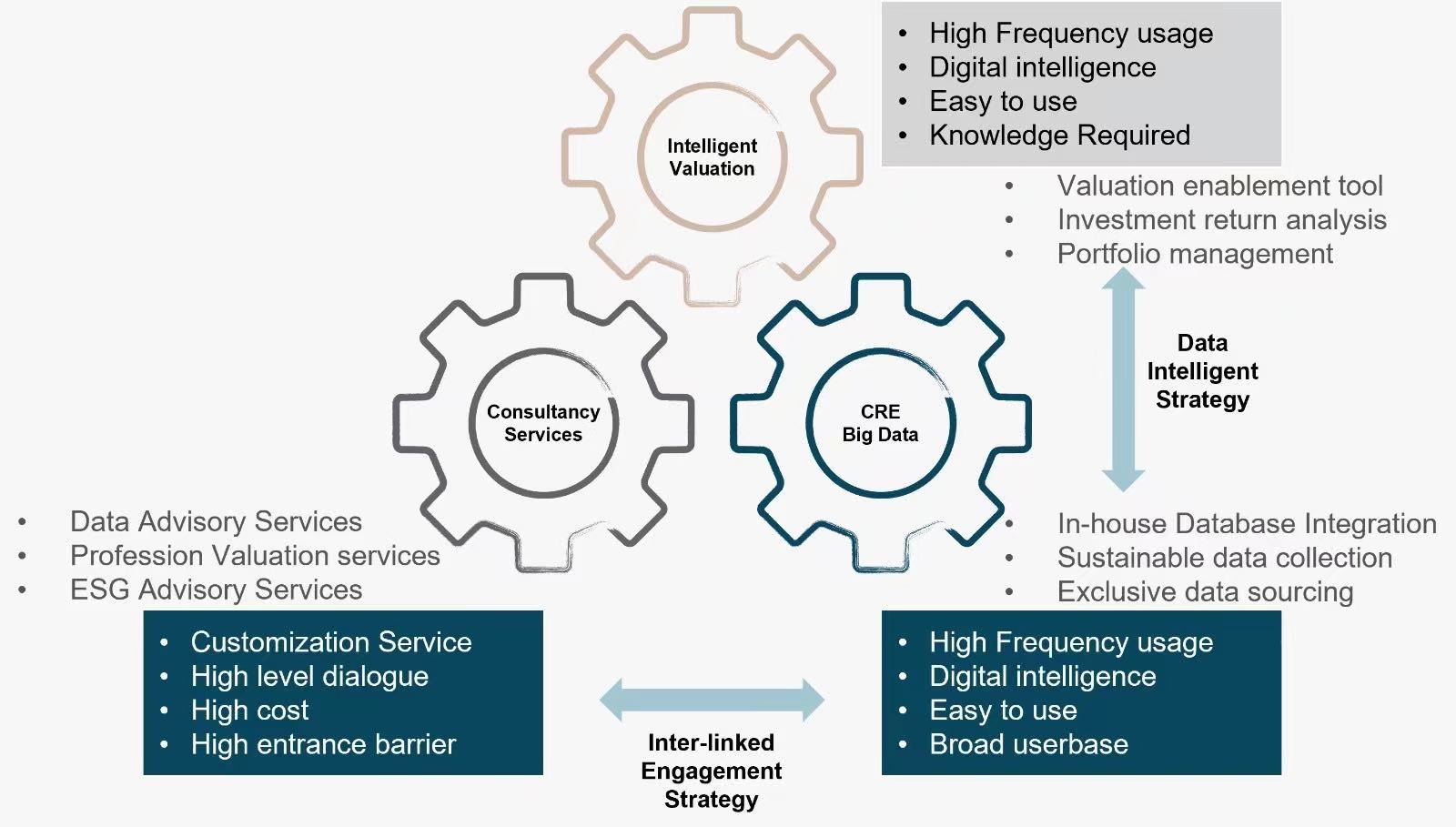 Zhenliang Ecosystem
Users of Zhenliang include real estate developers, funds and investors, asset management firms as well as practitioners.